Baystate cruises wanted to commemorate their 40th anniversary as Provincetown's longest running ferry service and to use the opportunity to transition to an updated site.
The goal is to add a new page to the website for this year only, celebrating the 40th year anniversary. It's a cool thing not just for the round number "40", but because over the entire 170 year history of the ferry between Boston and Ptown, no other operator has come close to hanging in so long.
Second, the new layout/format to be an audition of sorts of something that the company potentially shifts the entire website over to in the future.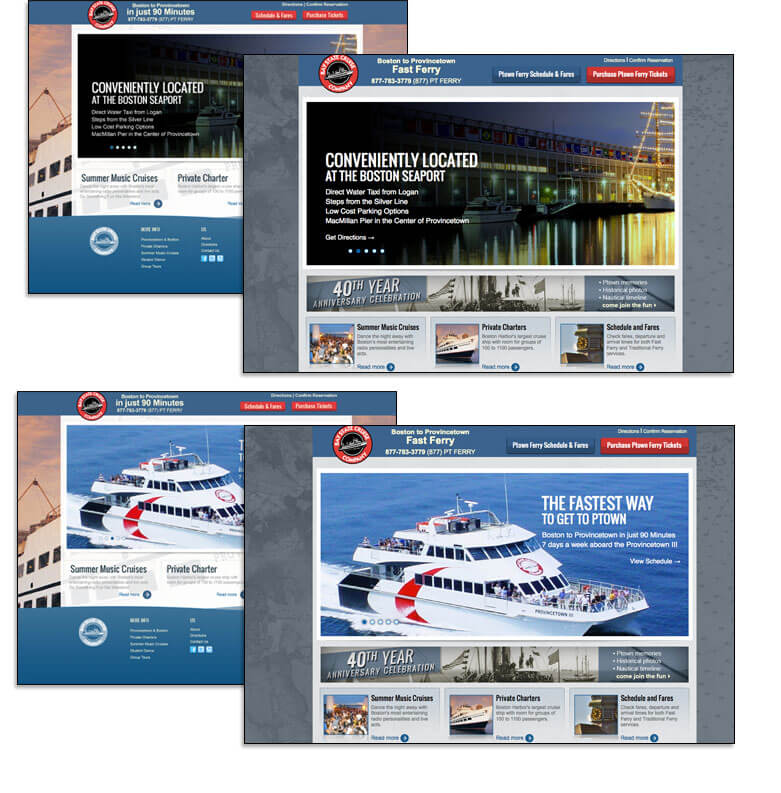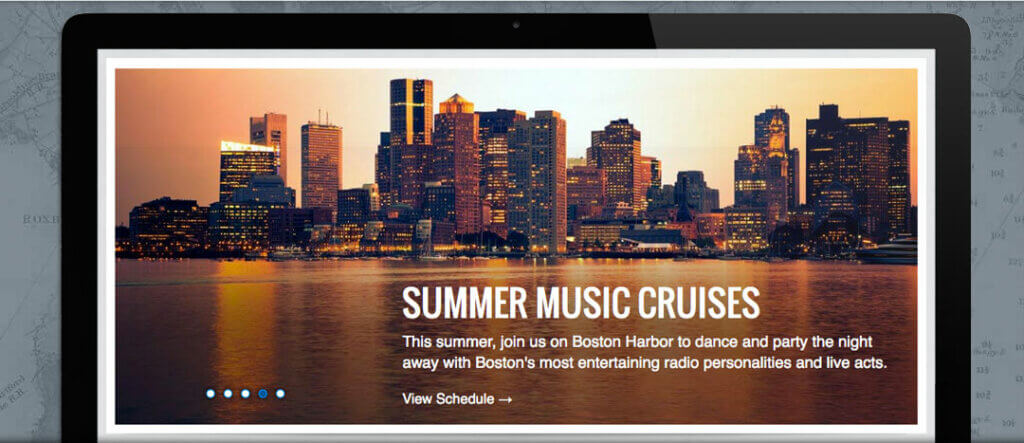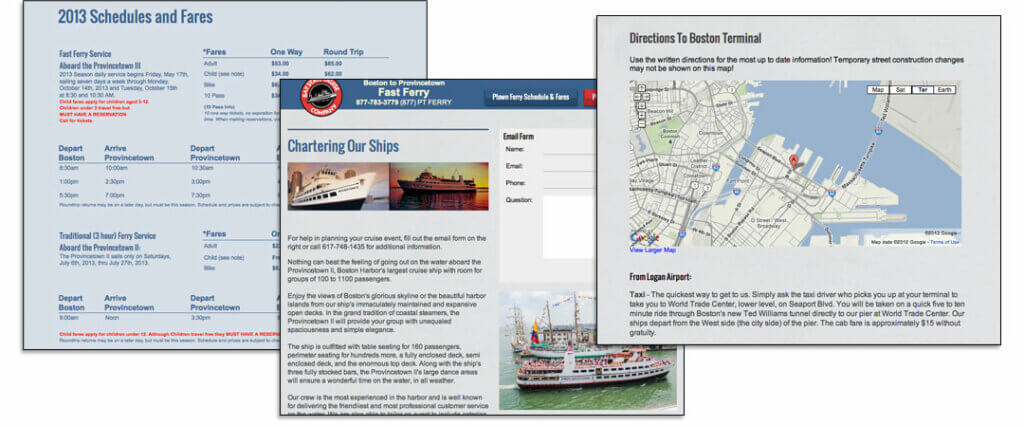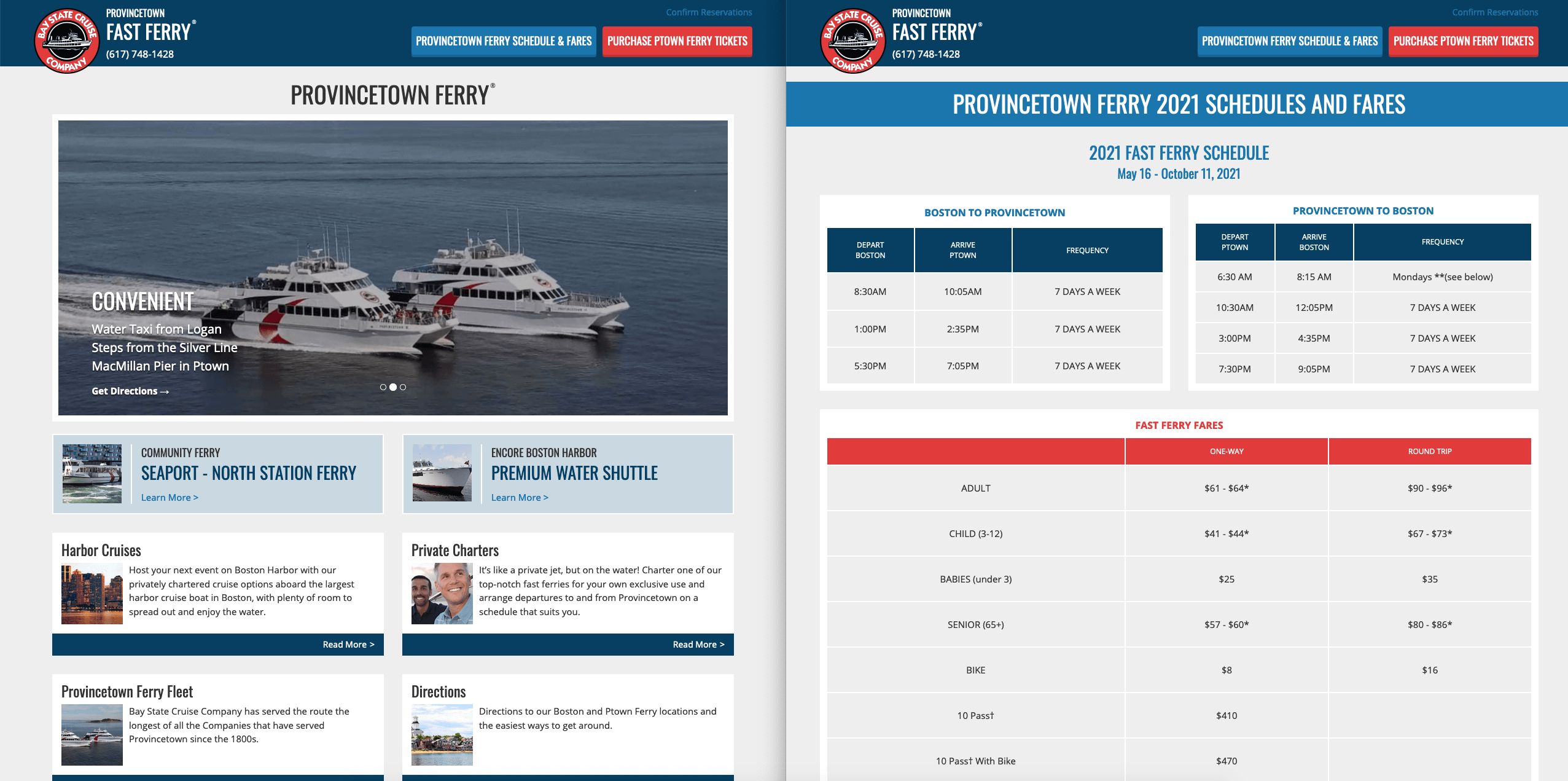 The design informs the next version of the overall web site design, including navigation. Using images can capture the essence of a community and create an interesting layout while at the same time, drawing in would be travelers. Also, the design does not feel corporate but rather feel like part of Provincetown.